When you visit Lisbon you will quickly realise that the city is built on hills. Seven of them in fact. Especially in the Alfama neighbourhood it can be a bit difficult to visit the most beautiful places, because of these hills. To promote the mobility of pedestrians (not only tourists but also the locals), the city of Lisbon has installed an escalator in the autumn of 2018. This escalator comfortably takes you to the Mouraria district: Escadinhas da Saúde.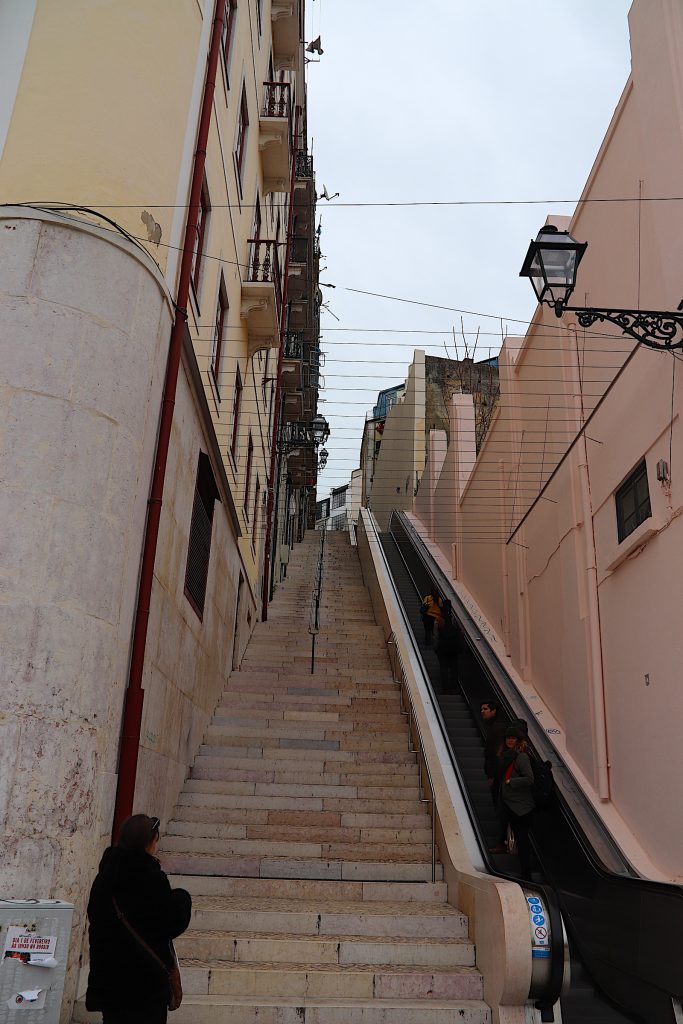 From there it's only a short climb to Castelo de São Jorge and all the other beautiful places in Alfama and Mouraria.
An easy climb of 32 meters
Just before Capela da Senhora da Saúde, a chapel in the Mouraria district, you'll find the Escadinhas da Saúde escalator. Where there used to be steep stairs, these days the right side of the path has made way for a 32 meter long escalator with a gradient of 13%. Nice and easy!

The escalator connects Praça do Martim Moniz and Rua Marquês de Ponte de Lima. Keep in mind that from Rua Marquês you need to walk up the Ponte de Lima for about 5-10 minutes to get to Castelo de São Jorge.
Where to find Escadinhas da Saúde