Make use of the trams and lifts in the city to be taken to higher parts of the city. Next to being an easy way to move through Lisbon, it is also a very nice way.
Traversing Lisbon can be done in different ways. On foot is the best way to discover the city, but with the height differences after a day of walking through Lisbon it is a challenge not to get blisters on your feet or cramps in your legs.
Public transport
Trams and lifts are definitely nice tourist attractions, but they are also very practical to move from one hill to the other. If you take one of the following means of transport, you will notice that locals also use these trams and lifts.
These trams are operated by the public transport company in Lisbon: Carris. This means that you can travel them with a Viva Viagem card or Lisboa Card.
Our tip: If you don't have a Lisboa Card, buy a day ticket (€ 6.30, or around £5,60), that way you can travel all lifts and trams up and down in one day. Otherwise it will be a very expensive day: Elevador de Santa Justa alone will cost you € 5.15, or £4,50 up and down.
Cable railway and lifts
Lisbon has a number of ascensors (funicular railway) with yellow trams to transport you through the city, there are also elevators (lifts) to lighten the stress on your calves. See below which trams and lifts are available to take.
Ascensor da Bica
Ascensor da Bica is one of the oldest lifts in Lisbon and has been discovered by the tourists a few years ago, making it reasonably crowded in and around this charming yellow tram. The yellow tram with lots of graffiti and the sloping street with the Tagus in the background is extremely photogenic.
Want a quick way from Cais de Sodré to Chiado or visa versa, this is the ride for you.
Ascensor da Gloria
Because of the long queues at the Ascensor da Gloria, you sometimes forget that this tram is also used a lot by Lisboetas to get from the Baixa to Bairro Alto. Ascensor da Gloria is also very popular with tourists, you'll find this yellow cable tram in many travel guides. Rightly so, as far as we're concerned.
Ascendor do Lavra
The least known of the Lisbon tram in the cable trams category is the Ascensor do Lavra. This tram connects Largo da Anunciada with Rua Câmara Pestana, via da Calçada do Lavra. Ascensor do Lavra is the oldest cable car.
Elevador de Santa Justa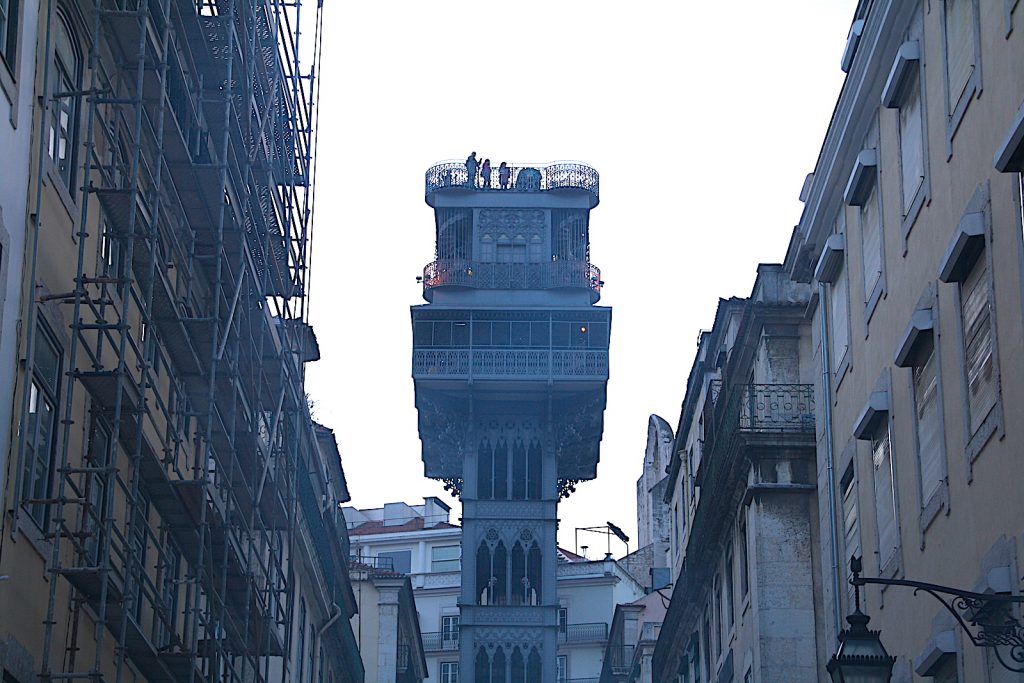 One of the most beloved landmarks of Lisbon is Elevador de Santa Justa. This lift has quite some similarities with the Eiffel Tower in Paris. This is because Elevador de Santa Justa was built by a pupil of Gustave Eiffel, named Raoul de Mesnier du Ponsard.
Elevador Castelo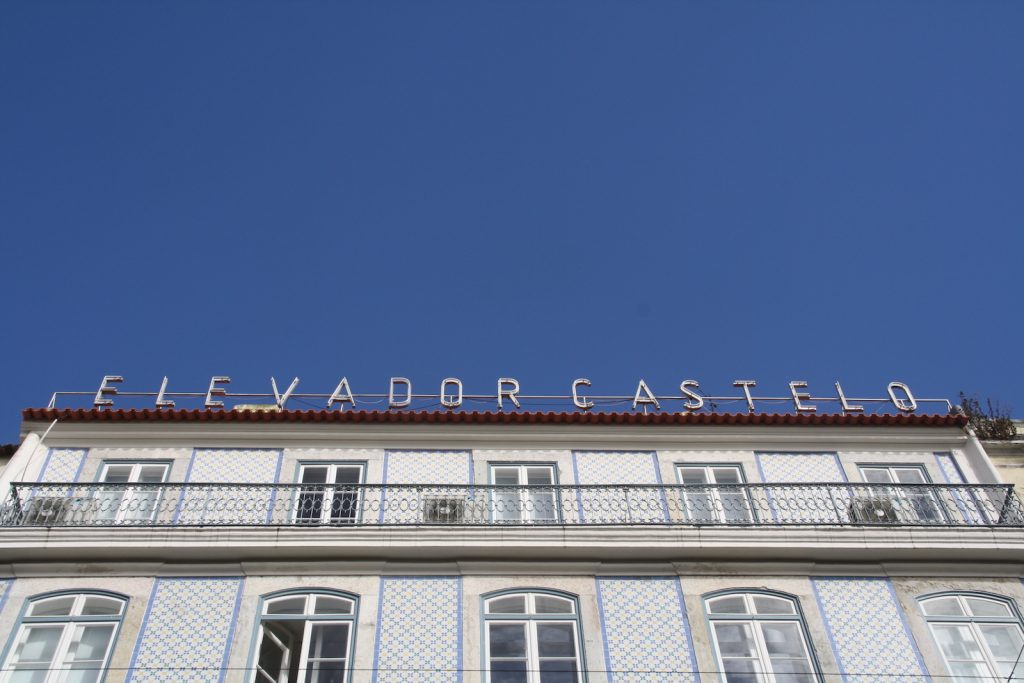 Want to visit Castelo de São Jorge from the Baixa in a quick and easy way? Take Elevador Castelo to the castle. I'm always amazed that in this apparently normal buildings, there's a lift that take you to another hill of the city. That in and of itself is already an attraction.