Igreja do Loreto Igreja do Loreto is located on the north side of Largo do Chiado and was built on the site where the city walls once stood in the 14th century. The church dates back to 1676.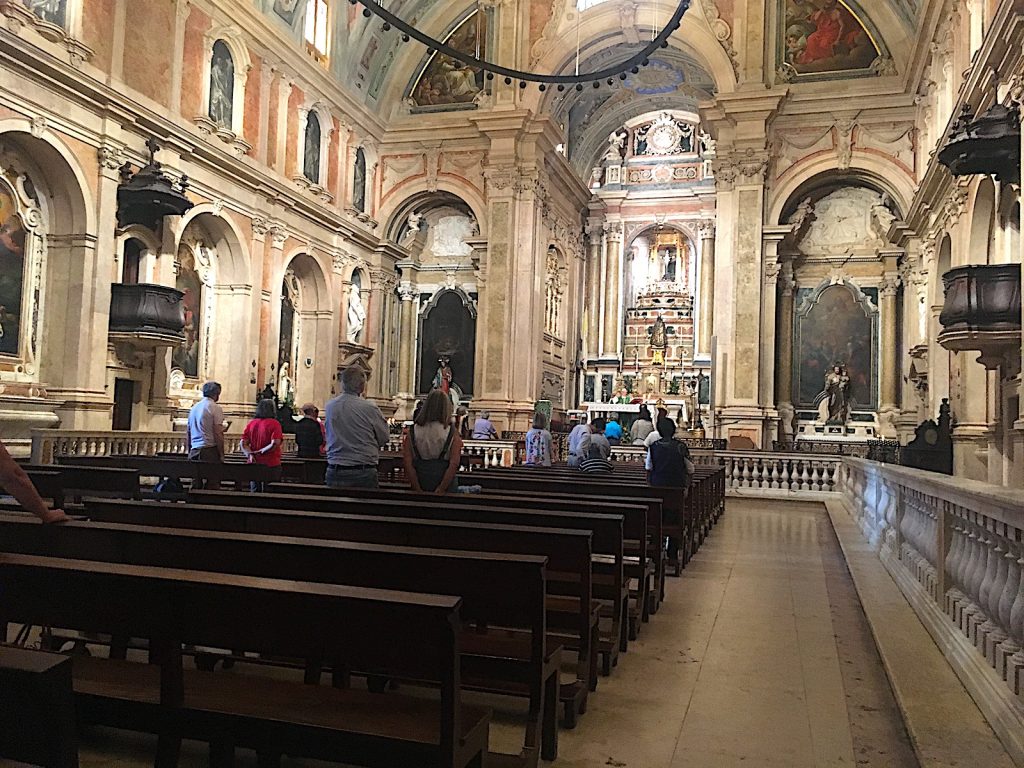 On the façade above the architrave you can see a picture of Nossa Senhora do Loreto, with beautiful clothes with the child looking over the left shoulder. In the portal two angels can be seen, flanked by the papal coat of arms. This work is attributed to the Italian Borromini (17th century). There are illustrations of the apostles Peter and Paul inside, also with Italian influences.
The interior
The interior ends in a ceiling decorated with a painting of the virgin Virgem do Loreto, which is attributed to Pedro Alexandrino (1730-1809). On both sides of the nave there are 12 chapels, with panels with beautiful paintwork.

The interior is covered with Italian marble, which was not lost when the temple was struck by the earthquake of 1755. The reconstruction was done by José da Costa e Silva, the same architect who designed the theater Teatro S. Carlos.
I often step inside into this church for a while when it is open. The ambiance is sort of soothing, and to be honest it is just such a nice feeling to step into a serene space like this, coming out of the hustle and bustle of a big city in summer.
Unfortunately, Igreja do Loreto seems to be more closed than open somehow. You can attend a mass, check the doors to see when they take place. Otherwise, like me, you might end up at a closed door.
How to get to Igreja do Loreto
Address: Largo do Chiado, Chiado