Elevador Castelo has been in use to get from Baixa to Castelo de São Jorge since 2013. These lifts are freely accessible. As early as 2009 a decision was made to connect the Baixa with Castelo de São Jorge. In the end they chose a lift over an escalator or cable car as the best option.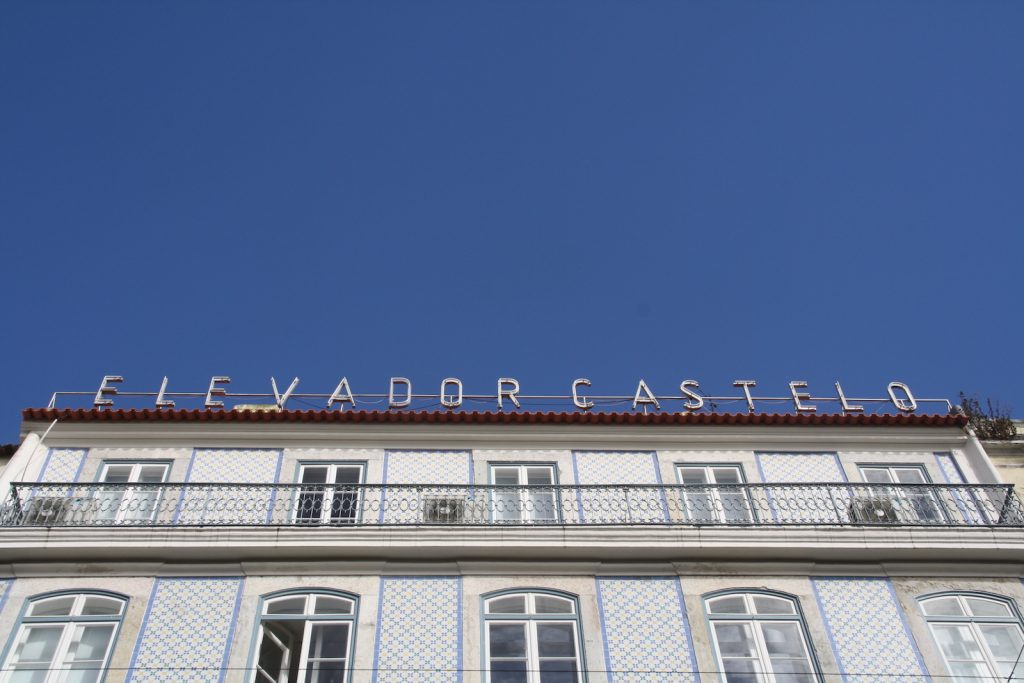 No direct connection
You need to take two (different) lifts to get to the Castelo de São Jorge. From the Baixa the elevator is called Elevador Castelo. The entrance is on the Rua dos Fanqueiros, in an old restored building.
The first stop is Rua da Madalena (there it is called Elevador Baixa). You are now in the middle of
Alfama and you can choose to discover the Mouraria district via Rua da Madalena.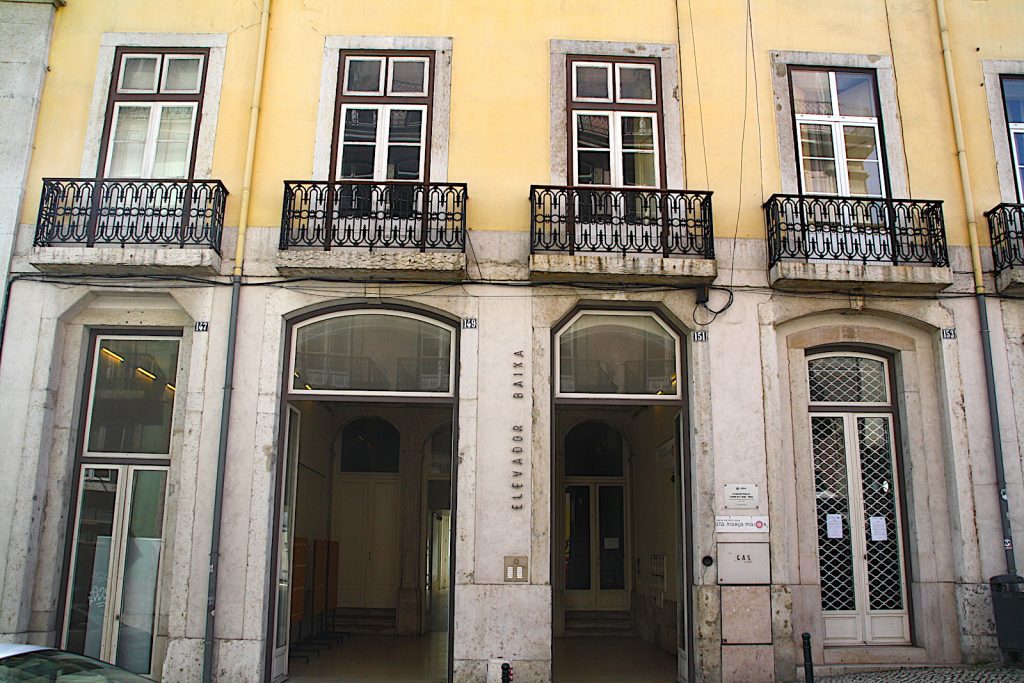 MIf you want to press on to the castle, you cross the street diagonally towards Largo Chão do Loureiro, to the Chão do Loureiro building – an old market hall where Pingo Doce (a supermarket) is located. In the supermarket the elevator goes up towards Restaurante Zambeze. This rooftop restaurant has a lovely terrace with a spectacular view.
Once up there, it is about 10 minutes walk (or better yet climb) to the castle. It may sound complicated, but it's not that bad. Just follow the signs for the Castelo and you can't miss it.
If you really want to visualise it, here's video that explains the route well.
More about trams and lifts in Lisbon »
Where to find Elevador Castelo
Address: Rua dos Fanqueiros 170/178, Baixa
Opening hours: every day from 07 a.m – 9 p.m.
All these lifts are free.