In the middle of the city lies the bullring Campo Pequeno. Yes, they still have bullfights in Portugal.

But this place is much more than just a bullfighting arena. For instance they also have big concerts here.
Moorish facade
The facade is quite striking with the 19th century neo-Moorish facade. It is not only the style but also the red colour of the stones and the green towers up on the roof.
The building alone is beautiful to behold.
Bull fighting in Portugal
If you are interested in attending a real bull fight, you can only do so on Thursdays, from Easter to October.
Bullfighting is different from most countries where bullfighting is legal. It starts with a rider on a horse who attacks the bull with spears. This is mainly about the graceful movements of the rider.
Then a man with a pink cape enters the arena to provoke the bull.
Finally, oito forcados appear, or eight volunteers, who make a straight line. The bull is challenged to attack the eight forcados. The idea is that the forcados will hang on the horns, neck, actually the whole bull.
It is forbidden by law to kill a bull in the bullring. After a fight, the bull often has to wait three hours until they are killed.
There are many protests in Lisbon against bullfighting, but the tradition is maintained for once a week. Campo Pequeno is the only place in Lisbon where bullfights are still being held.
You can also visit the arena without having to attend a fight.
Shopping
Under the arena there's a shopping center, which includes a cinema.
The shopping centre is easily accessible if you have a mobility problem or if you are travelling with a pram.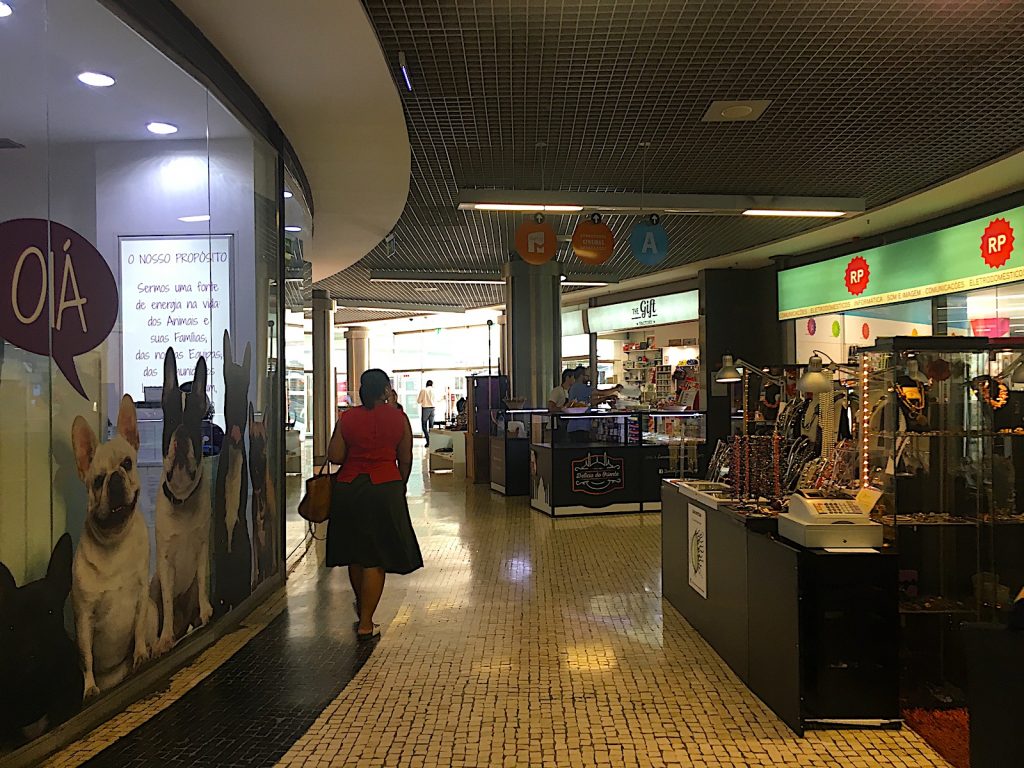 You won't find the bigger fashion brands in this mall. We always find that malls have a certain sadness over them, but this one takes the crown.
Locals like to come here (perhaps because it is small – even though there is a huge supermarket).
If you want to go to the cinema, this is a nice place. Almost all movies are subtitled in Portuguese (so they're shown in their original language).
Park in front of the arena
If you want to chat with locals then the small park with a few benches is a great opportunity.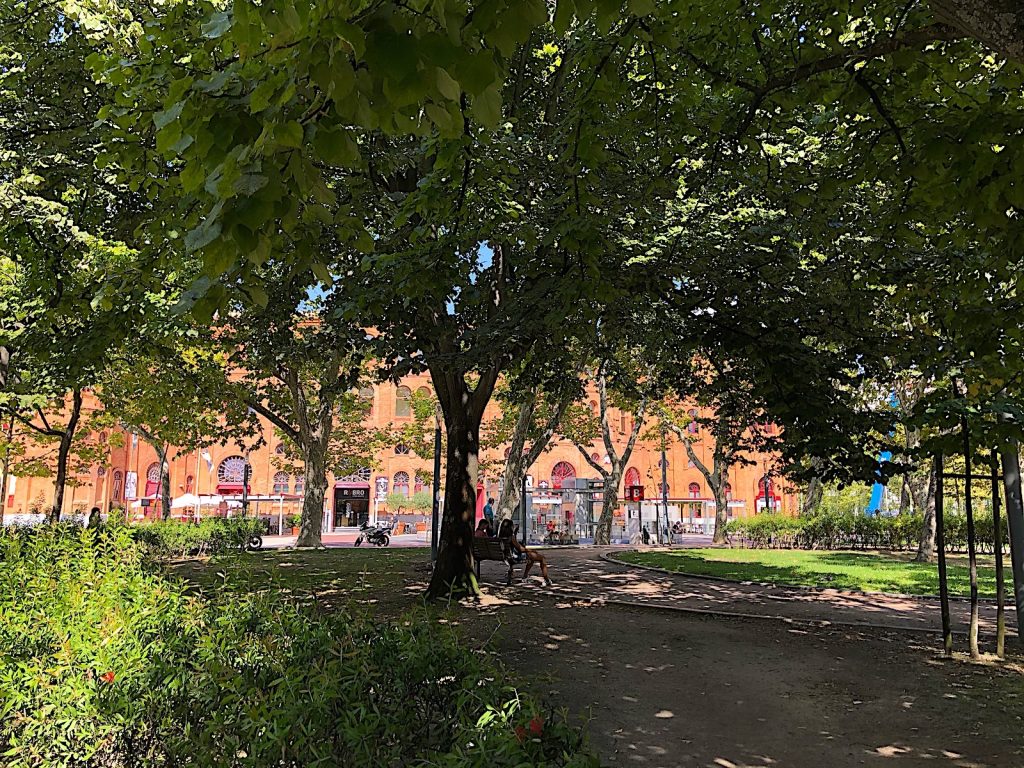 Hungry? There are a couple of restaurants in the arena. Restaurant Carnalentejana is a real must-go in our opinion!
Where to find Campo Pequeno