Yes, Lisbon is built on seven hills. So if you move your kids around in a buggy, that will take some effort. But to be honest, traversing the city with a stroller is not all that, we've done it many times and we're not complaining. Our tip is to use the trams and lifts in the city as much as possible, especially if you want to go up hill.
Subway and Lisboa Card
The advantage of walking in Lisbon is that you'll see a lot and can stop anywhere in between. And if you want to travel longer distances quickly within the city, you should use the excellent subway network that Lisbon has. Many of the stations can be reached by elevator, and sometimes there's even a lift available.
If you want to use the network, there's no real alternative to buying a Lisboa Card This card not only offers discounts on many museums, but it also grants you complimentary access to all public transport.
Taking a cab
When you want to discover the city in a short time, take a taxi. For destinations within the city itself you'll usually pay no more than €15 (£13) and if you ask for it you'll get free tourist advice from the taxi driver!
Be prepared for the peculiar driving style of the Portuguese though. Taxi drivers, and motorists in general, do not always drive consistently, which can seem dangerous to us. There are no child seats available in the taxis so keep your child close to you, or bring your own children's seats.
Buggy or child carrier?
The buggy that we use is pretty sturdy, it has all purpose tires and decent suspension. It's perfect for a city like Lisbon. If you're not feeling like pushing a mediocre buggy around, ou should think about a child carrier, a child carrier or a special backpack that holds your kid. There are many versions available that will help you to be extra mobile in a city like Lisbon.
The backpack is usually bigger and heavier, but it also has more storage space. The child carrier is lighter and easier to stow away but it has no additional space for wipes, diapers, etcetera.
---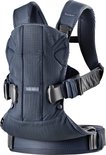 BabyBjörn Draagzak One Air - 3D Mesh - Marineblauw - Buikdrager - Rugdrager – Ergonomisch – Ademend
€219,90
Op voorraad. Voor 23:59 besteld, morgen in huis
Gratis verzending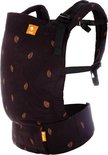 Tula Free-to-Grow Draagzak Baby - Silva
Possibly not available
---
We usually tooks our kids in that sturdy buggy, but there have been moments, like visiting Castelo de São Jorge, when we were glad that we could take her in a backpack!
Amazon.co.uk
has a very comprehensive collection of kids carrying equipment available, from strollers to child carriers.