The bakery Casa Piriquita in Sintra was founded in 1862 and owes its name to King Carlos I, who was a daily visitor during his stay in Sintra in the summer months. The bakery belonged to Amaro dos Santos and his wife Constância. She was quite small in stature and that is why the king called her Piriquita.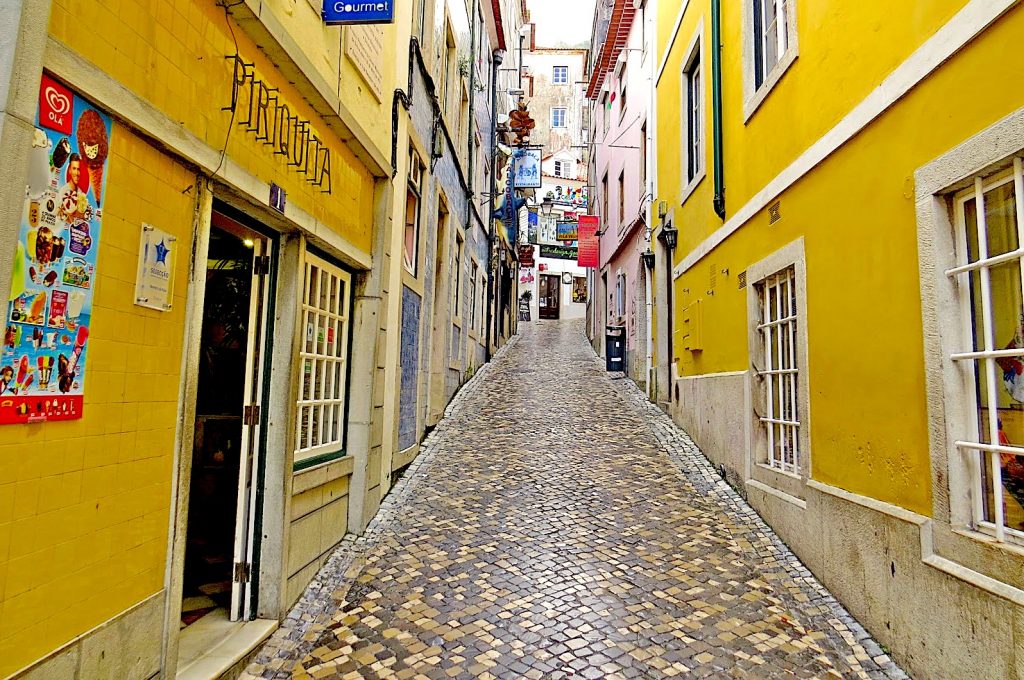 Travesseiros en queijadas
The Travesseiros is one of the best-known cakes that they sell. In the 1940s it was developed by the granddaughter of Constância. It is a puff pastry with eggs and almond cream inside. It is difficult to describe how this tastes – let's just say it's delicious. Just like every good family recipe, this is also a secret recipe.
Not only the Travesseiros are delicious, you should check out their queijadas (sweet cheese biscuits) as well! All pastries are handmade in the kitchen attached to the bakery, well worth it. Start your walk to the Pena here, make sure you buy at Piriquita to eat lunch on the way.
So if you are in Sintra, don't miss this bakery. Because they makes everything themselves in this bakery, the items are often still warm and very crunchy to eat.
Don't forget to pull a number when you walk into the bakery, otherwise you can wait very long before it's your turn. If you walk to the right after entering, you have a seating area. Just like in other restaurants and cafes in Portugal, things are a bit more expensive if you sit down at a table.
How to get to Casa Piriquita
Address: Rua das Padarias 1-5, Sintra
Opening hours: Thursday to Tuesday from 9 – 9